A LOC is an arrangement between a financial institution—usually a bank—and a client that establishes the maximum loan amount the customer can borrow. The borrower can access funds from the line of credit at any time as long as they do not exceed the maximum amount (or credit limit) set in the agreement and meet any other requirements such as making timely minimum payments. It may be offered as a facility.
All LOCs consist of a set amount of money that can be borrowed as needed, paid back and borrowed again. The amount of interest, size of payments, and other rules are set by the lender. Some lines of credit allow you to write checks (drafts) while others include a type of credit or debit card. As noted above, a LOC can be secured (by collateral) or unsecured, with unsecured LOCs typically subject to higher interest rates.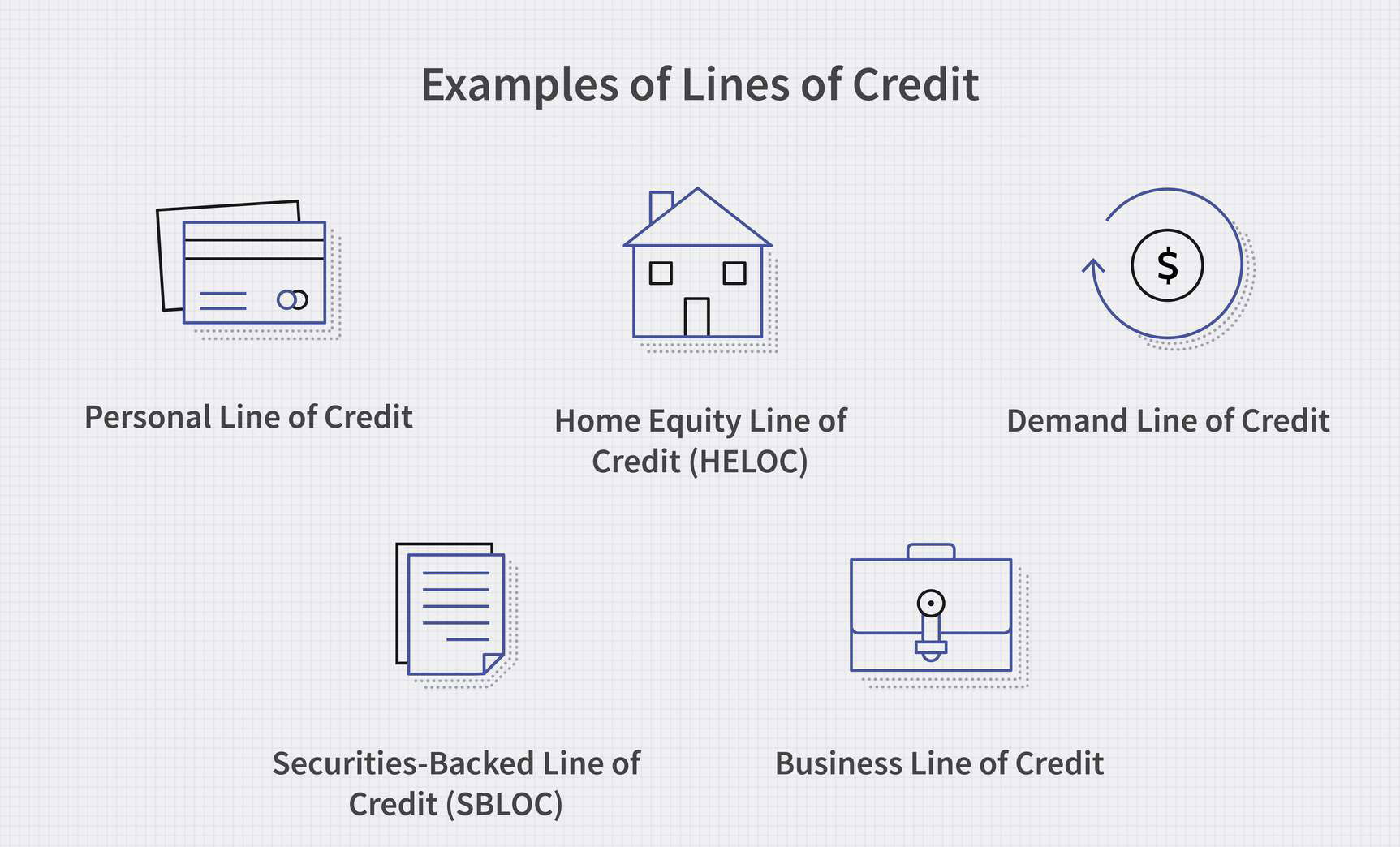 Unsecured vs. Secured LOCs
Most lines of credit are unsecured loans. This means the borrower does not promise the lender any collateral to back the LOC. One notable exception is a home equity line of credit (HELOC), which is secured by the equity in the borrower's home. From the lender's perspective, secured lines of credit are attractive because they provide a way to recoup the advanced funds in the event of non-payment.
For individuals or business owners, secured lines of credit are attractive because they typically come with a higher maximum credit limit and significantly lower interest rates than unsecured lines of credit.
Unsecured lines of credit tend to come with higher interest rates than secured LOCs. They are also more difficult to obtain and often require a higher credit score or credit rating. Lenders attempt to compensate for the increased risk by limiting the number of funds that can be borrowed and by charging higher interest rates. That is one reason why the APR on credit cards is so high. Credit cards are technically unsecured lines of credit, with the credit limit—how much you can charge on the card—representing its parameters. But you do not pledge any assets when you open the card account. If you start missing payments, there's nothing the credit card issuer can seize in compensation.
A revocable line of credit is a source of credit provided to an individual or business by a bank or financial institution that can be revoked or annulled at the lender's discretion or under specific circumstances. A bank or financial institution may revoke a line of credit if the customer's financial circumstances deteriorate markedly, or if market conditions turn so adverse as to warrant revocation, such as in the aftermath of the 2008 global credit crisis. A revocable line of credit can be unsecured or secured, with the former generally carrying a higher rate of interest than the latter.